Share
On the afternoon of June 3, 2020, seven Chinese experts from the SCSPI and eleven experts from RSIS exchanged views and discussed the recent situations in the South China Sea.
Experts from both sides reviewed recent events from different perspectives and fields. A multitude of issues, including the US-China strategic competition, increasingly fierce diplomatic games and possible legal battles were covered during the intense and in-depth discussions.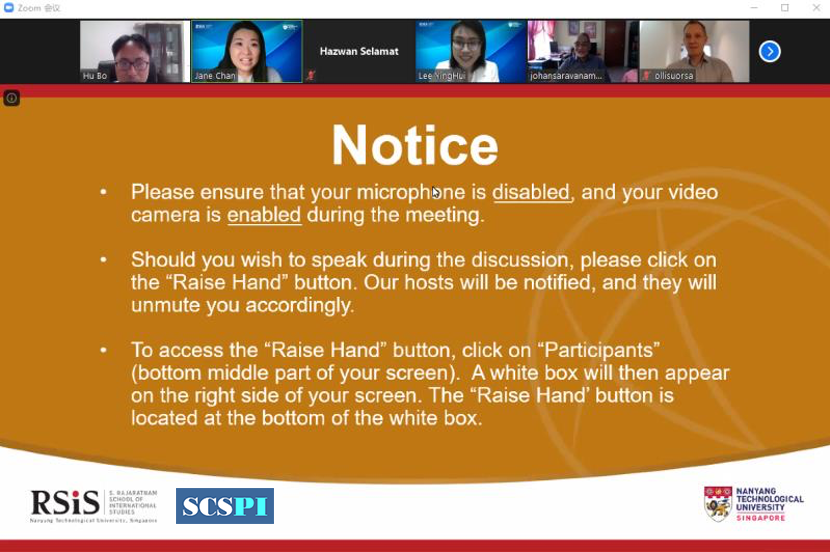 Regular communication is very important, as both sides agreed after the meeting, especially at the time when offline meeting is not available amid the Covid-19 pandemic. In future, more virtual meetings can be held as needed.
Meeting pariticipants