Share
Despite frequent typhoons in China's near seas in September, the US sent 60 sorties of spy planes to conduct close-in reconnaissance of China. The total number of flights was static with those in July and August, however, the real number was higher, given that there might be inevitable omissions in the process of data collection and analysis, and some planes were using false hex codes or turned off the transponders. Details of the flights are as follows: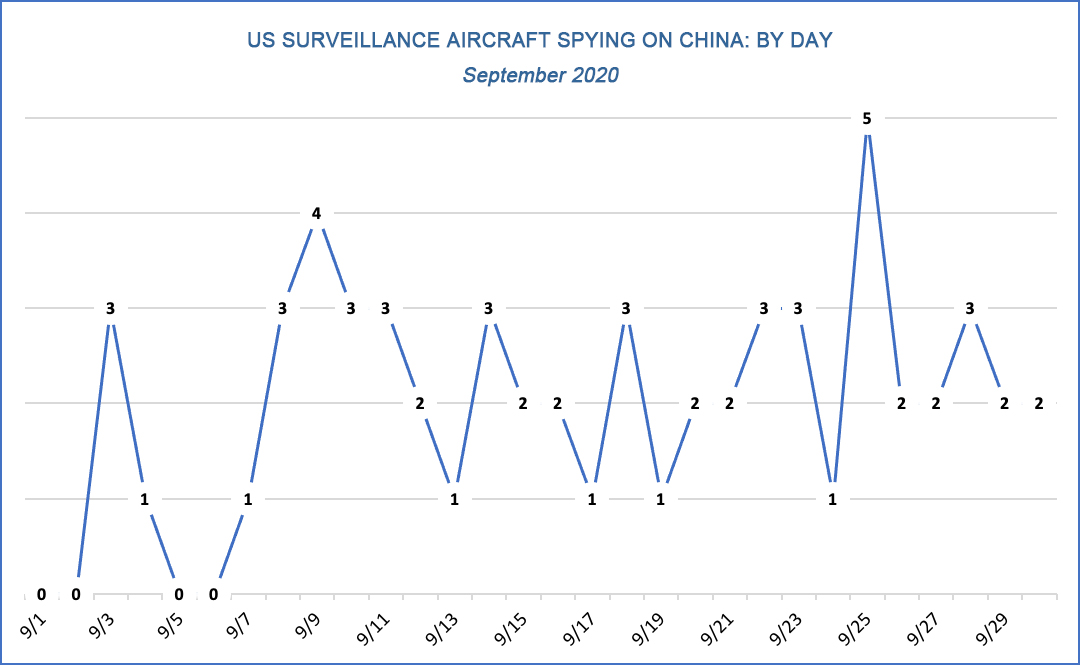 Multi-service collaboration
In September, US Navy, Air Force and Army all joined the ranks of the surveillance activities, whose ratio roughly stood as 3:2:1. The planes included the US Navy's P-8A Poseidon, the EP-3E ARIES II and the P-3C Orion, US Air Force's the RC-135W Rivet Joint, RC-135S Cobra Ball, and the E-8C Joint STARS, and US Army's CL-604. The distribution of the type is illustrated below.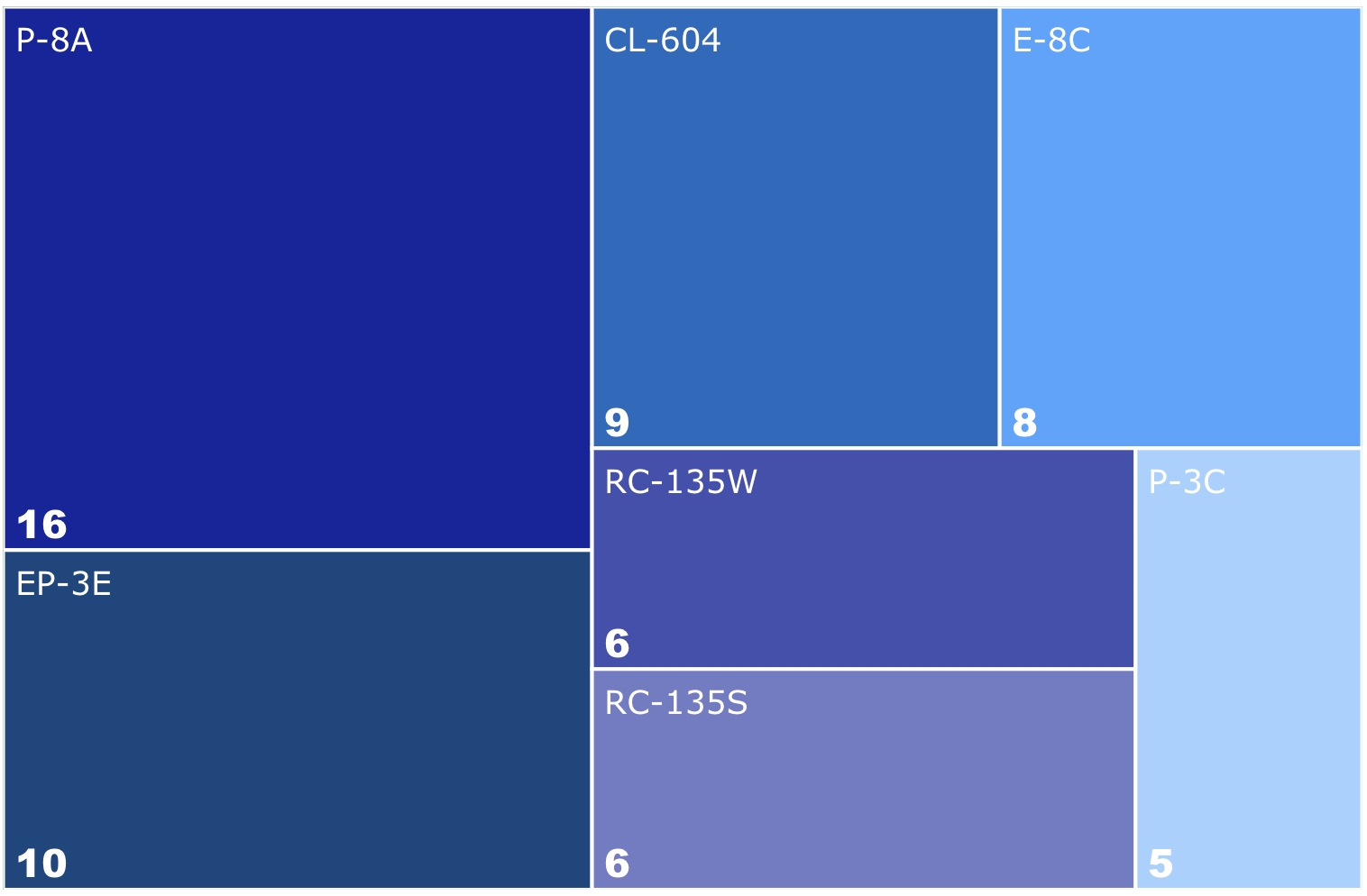 The activities of the E-8C Joint Stars were rather eye-catching. Functioning as one of the most powerful of US battlefield construction tools, the E-8C is mainly designed for monitoring adversary's ground targets and radar systems, from as far as more than 250 km. The US Air Force sent 8 sorties of E-8Cs in September, breaking the record of 7 in July. There was only one E-8C deployed at the Kadena AFB, but it operated with intense regularity, especially from September 11th to 16th, 5 sorties were undertaken in a short spin of 6 days. It's on rare occasions to see the E-8C reconnoiter Hainan and Guangdong with such intensity in history.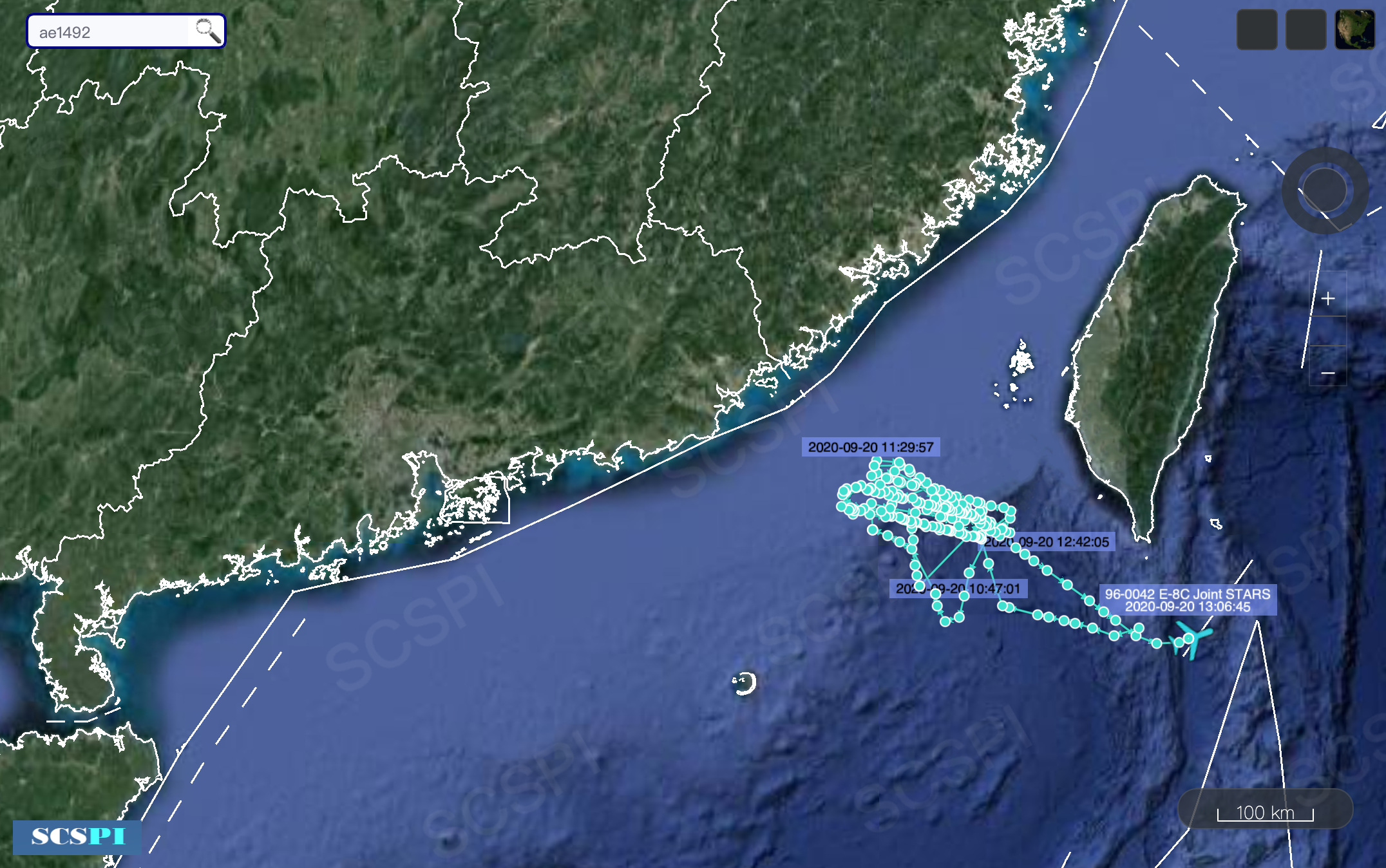 USAF E-8C conducted intensive operations off Guangdong, Sept 20
The South China Sea remained as the priority, while the Yellow Sea saw a sharp increase
The US surveillance missions covered up China's near seas including the Yellow, East and South China Seas. Among them, more than 2/3 (41 planes) went to the South China Sea, remaining as the US's top priority. Meanwhile, 13 planes flew to the Yellow Sea, marking a sharp increase compared with those sporadic ones in July and August.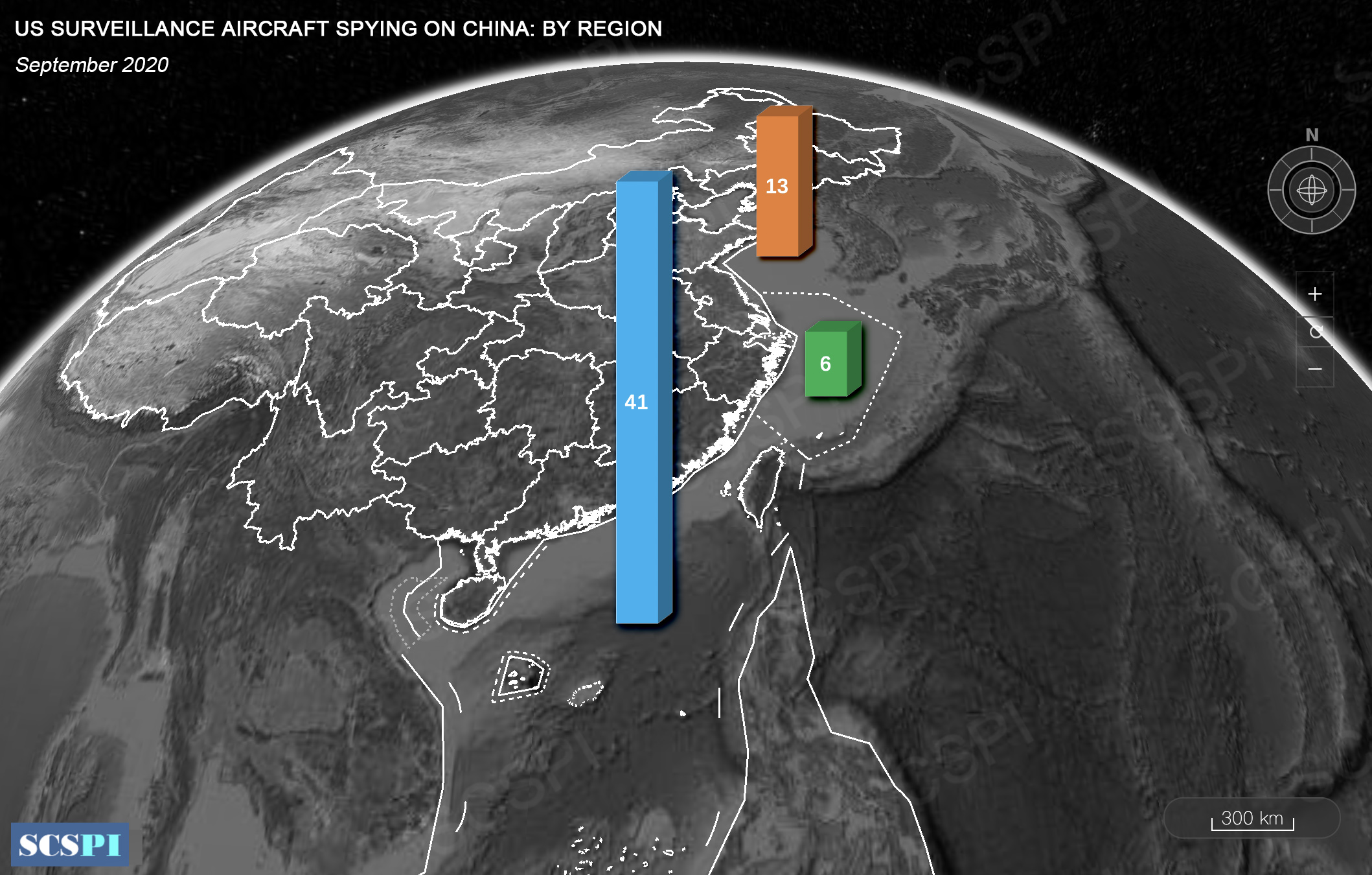 The US surveillance missions could be categorized as routine and specific. The former has regular patterns with relatively fixed operational region, frequency and type, while the latter has more specific targets that are temporarily assigned tasks.
On September 22nd, for example, a USAF RC-135S, which specialize in collecting ballistic missiles data, conducted a mission till 20:00 PM over the Yellow Sea, coinciding with the PLA military exercises nearby, during which it electronically disguised as a Filipino civilian plane. According to our observation, a total of 16 sorties of US spy planes were sent to monitor PLA exercises, 13 flew to the Yellow Sea and 3 to the East China Sea.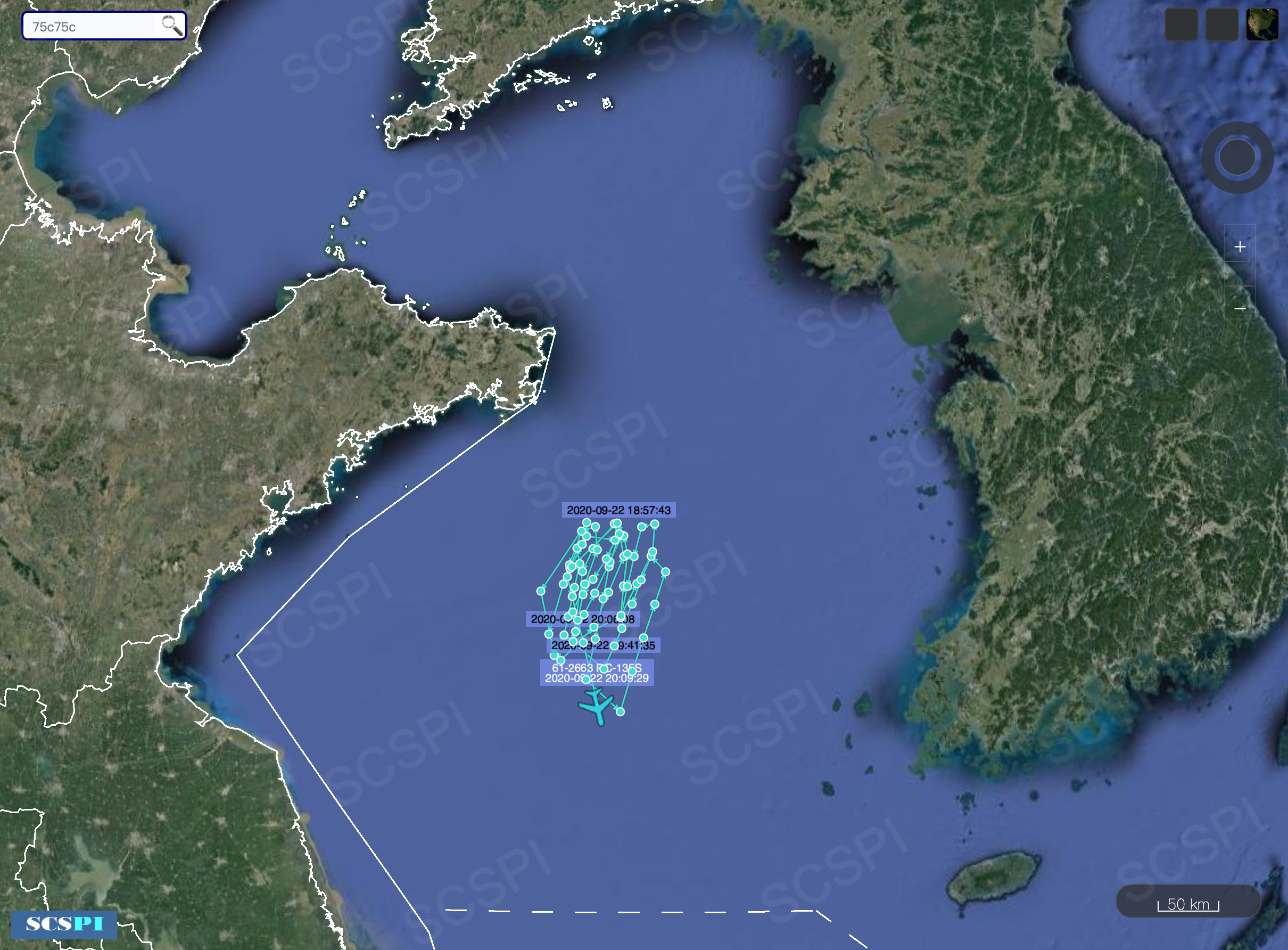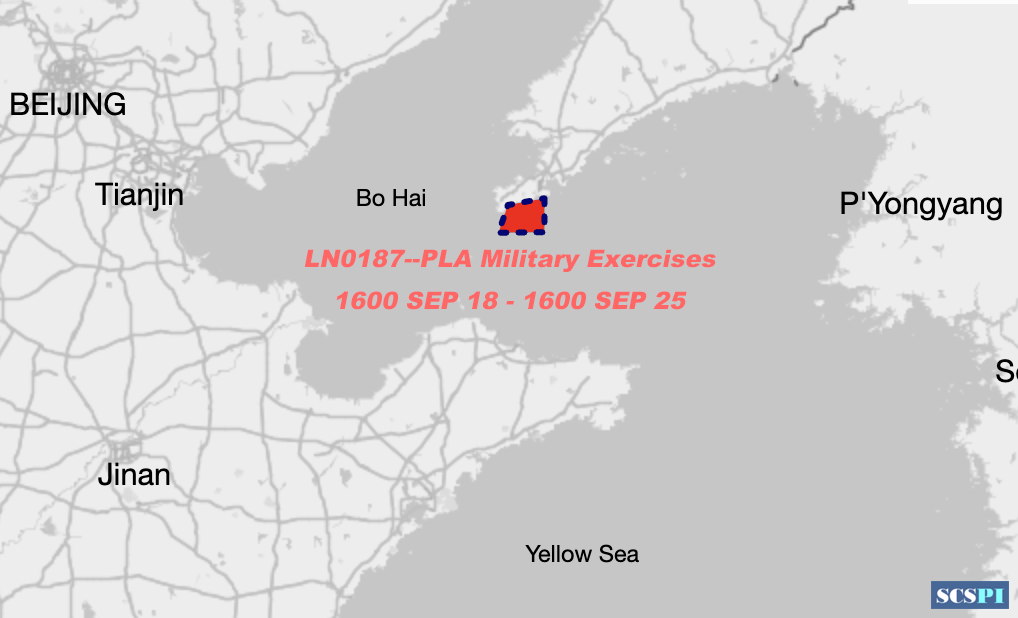 Masking as other countries' planes to spy on China
That US surveillance planes impersonating civilian planes of other countries mentioned above was not an exception. This September saw six similar cases, among which 3 used Malaysian-assigned hex codes, 1 used Philippine-assigned code, the other 2 used unassigned codes.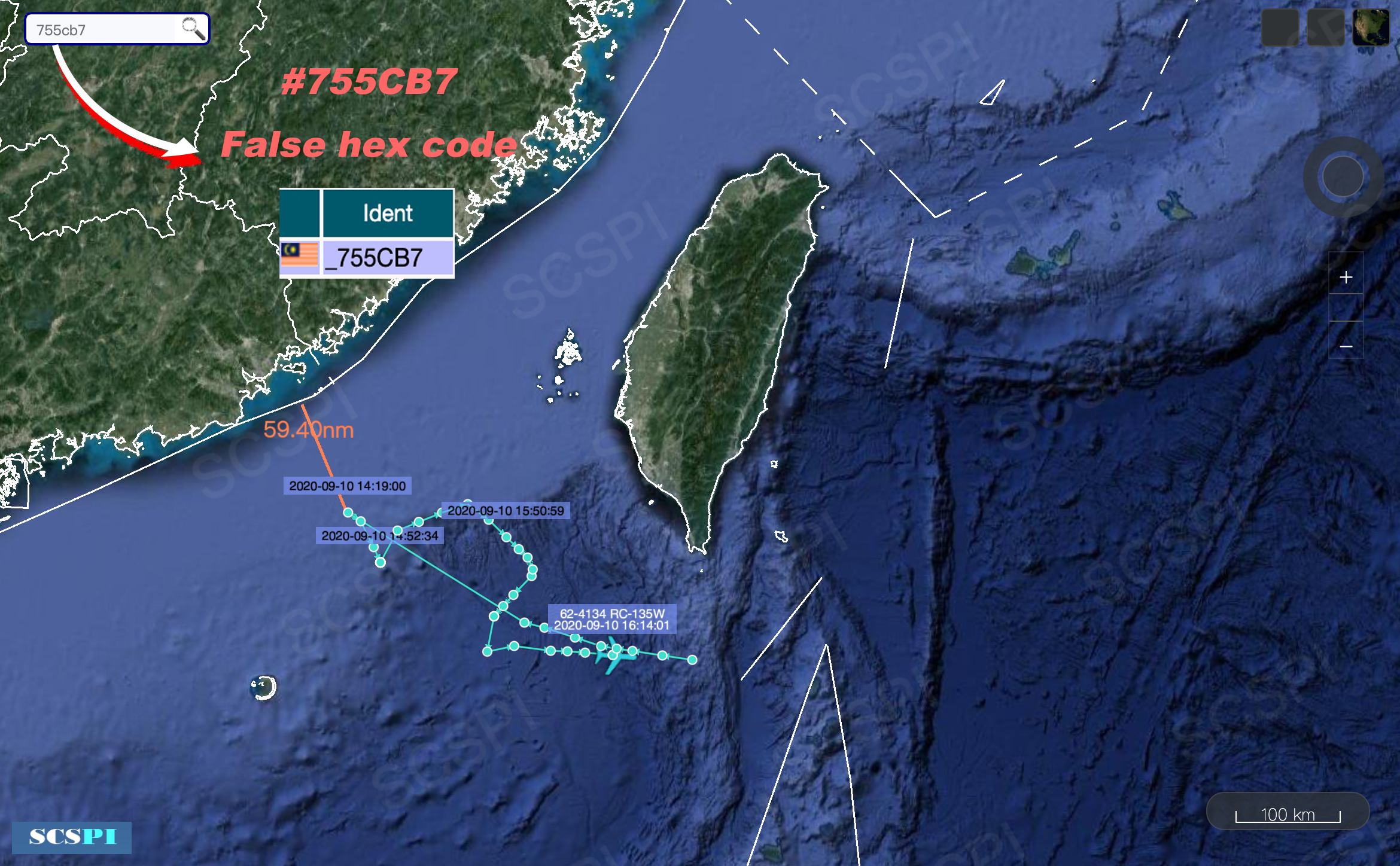 USAF RC-135W spied on China with a Malaysian-assigned code, Sept 10
According to Wang Wenbin, spokesperson of Chinese Foreign Ministry, "As its old trick, the US reconnaissance aircraft have electronically impersonated civilian aircraft of other countries in the South China Sea for more than a hundred times, since the beginning of this year."
This behavior undoubtedly adds significant risks and unstable factors to global aviation safety, which will cause misjudgments, and be likely to bring danger to real civilian passenger aircraft, especially to those from the countries that are impersonated.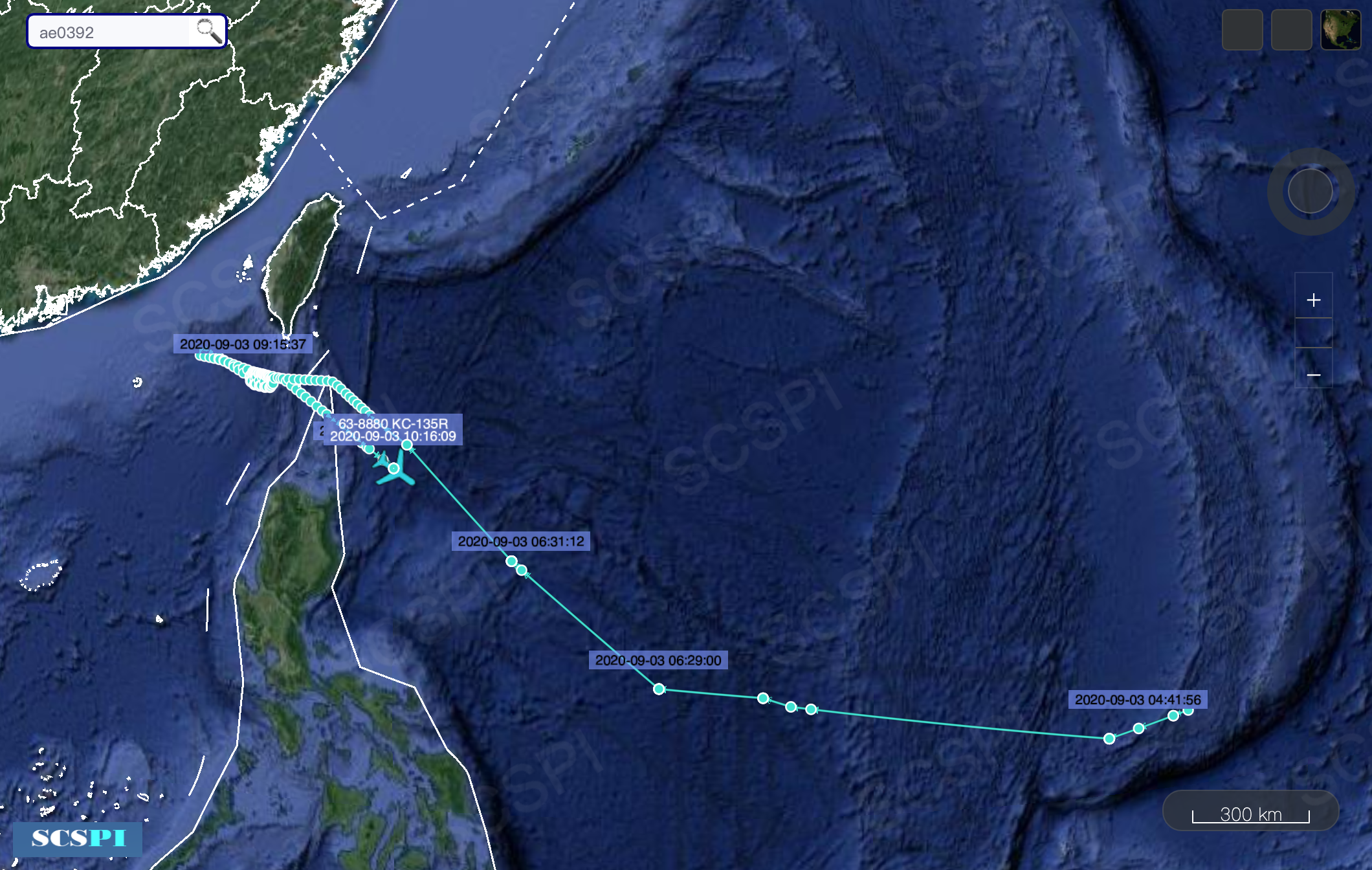 USAF KC-135R departed Guam for a South China Sea mission, Sept 3
Last but not least, the activities of the aerial refueling planes deserve great attention. In September, several refueling planes were spotted to be dispatched from Andersen AFB at Guam to provide tanker support for the surveillance planes over the South China Sea. It is common for the US to fly tankers from the Kadena AFB at Okinawa, which is near the South China Sea, while it is unusual to see tankers far from Guam, which is neither economical nor efficient. Such operations were more probably to function as future preparations for long-distance refueling under extreme conditions, which deserve close attention.